Catch your dreams, share your wisdom and find your path...
(Nina Pušlar)
Our mission
The mission of our company is comprehensively encompassed in our EVOLVE logo, which stands for continuous improvement and progress. All of our programs are created in such a way that allow the participants to improve and want to advance even further. Cooperating with us not only enables each individual to find his mission but also allows him to attain winning habits which he can use at work as well as in his personal life.(Excellence, therefore, is not an act but a habit. (Aristotle)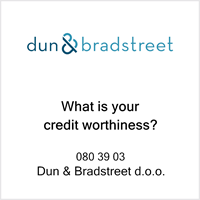 Consulting and training
The workshops "Dealing with Emotions" and "Personal Growth" lead you through various topics for personal growth: interpersonal relationships, emotional intelligence, stress and modes of relaxation, knowledge of different temperaments.
Health promotion
Health promotion are the collective efforts of employers and employees to improve the well-being and health in the workplace. Health promotion is beneficial for the individual, the employer and the society as a whole.
Active lifestyle
Our goal is your goal: Together, we take steps to achieve your optimal well-being. We are delighted to take you step by step to a healthier and a more active life. How? By showing you in theory various practices.